Jerry joined the Pace Properties team upon the merger with the Maune Company in 2017.
His background includes all aspects of commercial real estate, including brokerage and development, specializing in office, retail, industrial, and multi-family properties. A few of Jerry's high-profile accounts include Oppenheimer, Bethesda Health Group, and Edward Jones.
A graduate of Washington University in St. Louis, Jerry has his bachelor's degree in Business Administration. He is a licensed real estate broker in Missouri.
---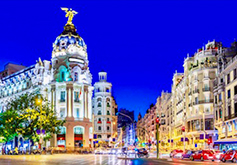 Jerry enjoys spending time with his family at the HF Bar Ranch in Saddlestring, Wyoming, which he and his family have traveled to for the last 40 years. At the ranch, he and his family enjoy horseback riding, hiking, fishing, and spending quality time together.