As a Maintenance Technician of our Asset Management team, Rob provides excellent service to our clients and tenants.
He is responsible for completing maintenance requests made by our retail, industrial, and office tenants and clients. He works hard to ensure that the properties are well taken of and that all tenants' needs are met. Rob is HVAC certified and proficient in electrical systems, building automation systems, plumbing and general carpentry.
Rob joined the Pace team in 2017 and has more than 20 years' experience in the maintenance field. He is also the President of Hope Lutheran Church St. Ann and Chairman for the Board of Adjustments for the City of Bridgeton.
---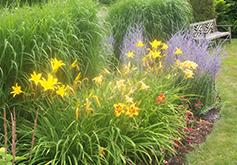 At home, Rob enjoys spending time outside working in his garden and perfecting his own landscaping.