As a Project Manager, Zack advises clients on design, construction and development management, move management, and building condition assessment.
With nine years of experience in safety practices, customer service, and project management, Zack is a Missouri State University graduate with a Bachelor's Degree in Construction Management. In addition to his experience in construction and project management, he is a proud Eagle Scout.
---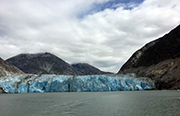 In his free time, Zack enjoys playing soccer, competitive paintball in St. Louis, and traveling with family and friends.