As Director, Chris is an expert in space planning, vendor and budget management, lease negotiations, project administration, procurement, competitive analysis, and project control systems.
With over two decades of experience as a Facilities Manager and Owner's Representative developing retail, commercial, and industrial spaces, Chris has a knack for optimizing operations. With a gift for optimizing operations, Chris enjoys helping clients with cost and time efficiencies. He is especially passionate about developing tools and processes to improve operations and mitigate risks.
---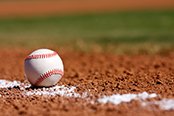 Chris is from the Carolinas but has made St. Louis home for the past 18-years. In Chris' spare time, he loves watching the St. Louis Cardinals and the St. Louis Blues. He has two incredible sons and a beautiful wife of 24-years.