As Vice President of Operations and Controller, Joe oversees all financial activities and operational management of Pace Properties.
He is involved with strategic planning, banking and financing decisions, developing and monitoring budgets, preparing ad hoc financial models and forecasts, human resources, and employee benefits. Joe serves on the ESOP Administrative Committee, the Investment Committee, and the Employee Relations & Community Outreach Committee.
Joe has been a member of the Pace team since 2005. He holds a Bachelor of Business Administration and Master of Accountancy from The University of Missouri - Columbia and is a Certified Public Accountant.
---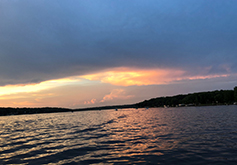 When away from the office, Joe enjoys spending time with his wife and two daughters, exercising, and being outdoors.