Eric is responsible for nearly 1.5 million square feet of Pace-managed office and industrial properties.
He strives to provide a high level of customer service and professionalism while working with property managers to resolve building issues, tenant needs, special projects, and capital improvement work. Eric's goal is to work to reduce cost for the company, property owners, and our tenants.
Eric has over 20 years' experience in the commercial maintenance field.
---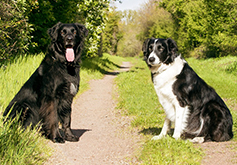 When he's not tending to the needs of our properties, Eric enjoys spending time with his family, his friends, and his dogs.