As a member of the brokerage department, Marci provides administrative and marketing support to the retail brokerage team as well as leads the administrative department with cross-training and leadership.
With more than 20 years of experience in commercial real estate, Marci specializes in data management and software implementation. Marci also assists the marketing department in the production of high-end marketing materials for Pace's retail clients.
Marci has been a member of the Pace team since 2014 and is a graduate of St. Louis University. She is also a licensed real estate salesperson in the state of Missouri.
---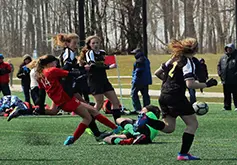 In her free time, Marci enjoys cooking, going to the beach, and watching her kids play sports. She also is an amateur sports photographer.