Rick provides comprehensive, multi-disciplined real estate advisory services to businesses and institutions. He has led multiple portfolio assignments with strategic consulting, portfolio transaction management, project management, and administrative services.
Rick graduated from Saint Louis University with a Bachelor Degrees in both Accounting and French. He also attended the University of Bordeaux. Rick is a Certified Public Accountant and a licensed real estate broker in Missouri.
---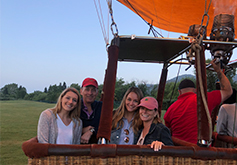 Outside the office, Rick travels the world with his family. During his travels, he collects wines from around the globe. Rick also enjoys skiing and playing golf.