Rick has worked in commercial real estate for 30 years at Pace Properties. As President and CEO of Pace, he provides corporate and shareholder guidance throughout all areas of the business and is responsible for leading the development and execution of the company's long-term strategy. Rick also directs the Asset Management business unit, where he oversees a team that provides asset management and leasing services for the entire portfolio of Pace-managed properties. Prior to serving in his current role as President of the company, Rick was both a retail brokerage specialist and served as the Senior Vice President of Investment and Development.
Through his many years of experience, Rick has established working relationships with some of the nation's leading institutional commercial property investors, local property owners, lenders, and countless retailers, restaurants, and corporations, large and small. Rick also serves on Pace's Board of Directors.

Rick received a Bachelor of Arts degree from the University of Richmond. He has served on several community boards, including Edgewood Children's Center, LifeWise STL, and was the President of the St. Louis Children's Hospital Development Board. Rick is a licensed real estate broker in Missouri.
---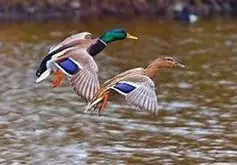 When not at the office, you may find Rick on the golf course, hunting waterfowl, running, or listening to live music. At home, he enjoys spending time with his family (including his two beloved Cavalier King Charles Spaniels), playing guitar, and reading.