Pace Properties Service Morning at The Little Bit Foundation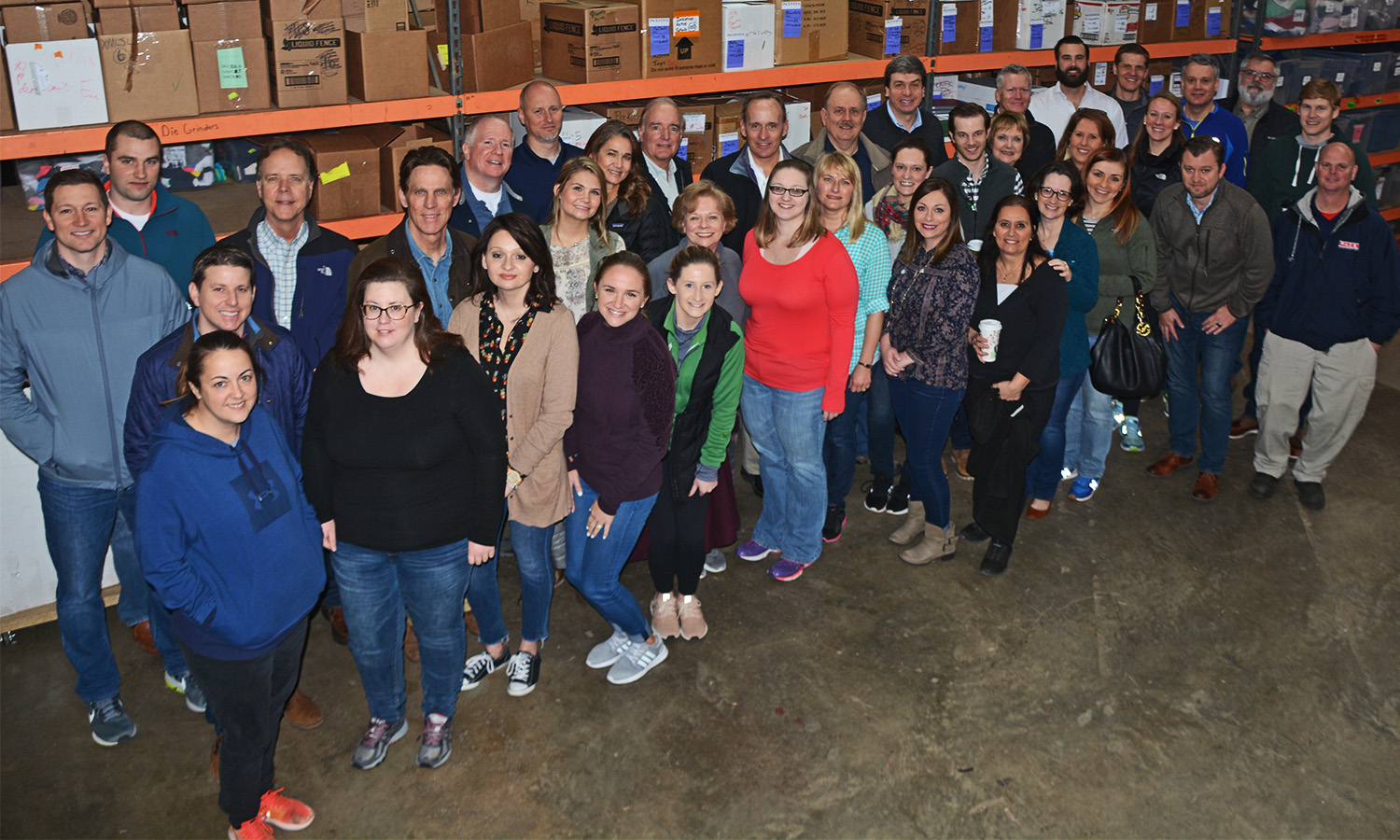 Pace Properties is investing time, talent, and treasure in the St. Louis community with a service morning at The Little Bit Foundation. On Wednesday March 7th, over 30 Pace employees gathered at Little Bit's warehouse in Hanley Industrial Court to learn more about their mission to break down barriers to learning for disadvantaged students in the St. Louis area. Little Bit accomplishes this task by providing access to clothing, shoes, school supplies, health care services, and hygiene items. Their core programs are designed to improve students' comfort, dignity, and self-esteem by serving them individually once a week in Little Bit "Boutiques", which are designated spaces in each partner school. The result of having these basic needs filled has been an increase in school attendance and a reduction in disciplinary incidents. The Little Bit differentiator is the compassion and loving emphasis on serving children with respect and warmth.
In anticipation for the service morning, Pace Properties employees held their own "Coat Drive" of needed items, which overflowed two large cardboard donation boxes. The morning started with a briefing by volunteer coordinator, Maura Cosgrove, and a video presentation. Eight volunteers traveled to the schools to serve in the "Boutiques", while the others divided into smaller groups for various warehouse assignments. These assignments included building shelving, replacing boards on existing shelving, sorting/boxing books by reading level, compiling "Creation Kits" of school supplies, compiling and counting "Books & Buddies", and sorting, tagging, counting, and boxing new donations of underwear and socks.
The service morning feedback has been overwhelmingly positive and impactful. One of the volunteers witnessed a young student picking up his items from the Boutique and complained that he couldn't tie his shoes. "After measuring his foot, the staff realized that his shoes were three sizes too small" said Carole Jamison. "They put out an emergency order for shoes his correct size, which will be delivered to the student within 24-hours". Pace Properties is proud to put into action one of our core company principles of teamwork and serve our St. Louis community with the Little Bit Foundation.