As Principal of Brokerage services, Mike is responsible for tenant representation and property disposition services.
He delivers strategic consulting services to help clients in the St. Louis metro area and across the nation. Mike also provides third party leasing services to national, regional, and local property owners.
Mike holds a Bachelor of Economics from University of Kansas. He is a licensed real estate broker in Missouri.
---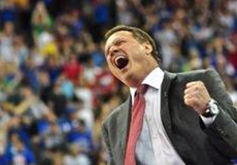 In his free time, Mike stays active by going to the gym and hiking with his family. He is enthusiastic about Kansas Jayhawks Basketball, but not too much so about their football. Mike also enjoys coaching his son's grade school basketball team.